Air conditioning and heating provisions are a must in any commercial setting. Whether you run a retail store, an event venue, or an office with hundreds of employees coming in each day, maintaining the right indoor temperature ensures everyone's comfort and satisfaction during their stay in your establishment.
To keep your heating and air conditioning systems in top shape, you need reliable partners in the industry who can provide excellent commercial HVAC service, whatever your specific needs may be. Your best move would be to hire a company with years of experience under its belt, highly knowledgeable and fully trained personnel, and a goal of building fruitful, harmonious and lasting relationships with its clients.
You can find all that when you get in touch with TFF HVAC.
Bringing unparalleled quality to commercial establishments in San Jose, CA
Owned by a licensed, bonded and insured HVAC expert with industry experience spanning over 17 years, TFF HVAC is committed to providing heating and air conditioning products that it can stand behind, topnotch customer service you'll be glad to recommend to others, and total value for your investment.
Your workplace or business headquarters can expect a high level of quality from our topnotch offerings:
Sales and Service
TFF HVAC is a proud dealer of quality Carrier products that can suit small and large spaces.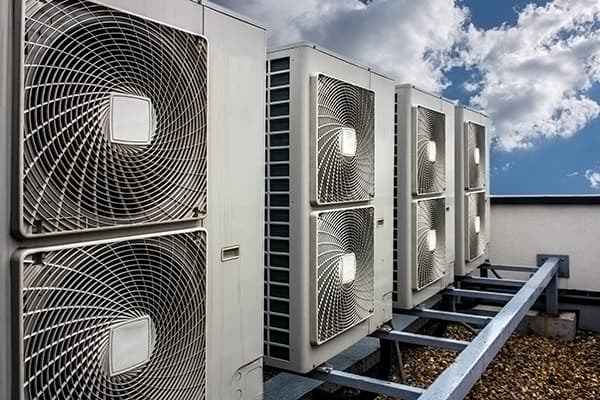 From heating and cooling provisions (air conditioners, heat pumps, oil or gas furnaces, boilers, ductless systems, geothermal heat pumps, fan coils and more), to products that maintain indoor air quality (air cleaners, UV lamps, humidifiers and ventilators), to thermostats and controls, our inventory is sure to meet the scale of your cooling and heating needs — thanks to the long-trusted Carrier brand that designs quality solutions meant to last.
Installation
Going DIY on heating and cooling solutions installation shouldn't be what you're after — especially if the comfort and satisfaction of hundreds of people is your priority. Let our seasoned technicians take care of all installation tasks for you.
From site preparation to actual installation and post-project clean-up, our teams will get the job done right, right away, and will leave you with a clean, functional space that meets your indoor temperature requirements.
Repair and Maintenance
While your chosen Carrier HVAC systems are designed with utmost quality and longevity in mind, years of normal wear and tear, as well as a number of unexpected occurrences, can cause your systems to break down or perform less effectively than you need them to.
Call us up for prompt and efficient repair services. TFF HVAC's specialists will perform routine checks, inspect each component, troubleshoot specific issues, apply the appropriate repair solutions and employ the proper safety protocol so that the repair work is completed with full precaution and using the safest techniques. We can also perform maintenance solutions to help keep your systems in excellent shape through the years.
Your commercial space deserves only the best cooling and heating solutions. Get in touch with TFF HVAC by calling 408-786-8120 or visit https://tffhvac.com/ to get a free estimate for your project.