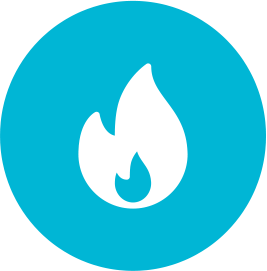 No matter your furnace type or heating system, the professionals at TFF HVAC can take care of your installs, repairs, and inspections. It's our job to make sure you and your loved ones are cozy and comfortable all year round!
We offer HVAC services to clients in Santa Clara, Milpitas, Fremont to Sunnyvale, Cupertino, Los Gatos, Gilroy to Morgan Hill and more! Call us today and see why we're the best option for heating San Jose!
If your home suffers from cold spots in the winter, or your utility bills are spiking, it may be time for a more efficient furnace unit.
The right HVAC system will keep your whole house a comfortable temperature and run in an energy efficient manner. Today's modern systems can heat your home effectively without breaking the bank on heating bills.
The professionals at TFF HVAC have decades of experience helping homeowners select the right HVAC equipment for their homes and budgets.
Our technicians will discuss your needs, and evaluate the layout of your home before suggesting the best furnace heater for you. Our experienced contractors will then expertly install your system and make sure it's running safely and effectively so that you'll be set for the cooler months ahead. To learn more about our furnace installation services and heating San Jose, click here now!
When a replacement isn't necessary, our technicians are well equipped to handle all types of furnace repairs.
If you find that your heating system:
isn't regulating the temperature in your home quite like it once was
Is causing a drastic or sudden change in your energy bills
has an unusual smell or loud noises
…it's time to get a professional evaluation!
At TFF HVAC, our technicians can help you maintain and repair all furnace types and heating systems, from gas, to electric, to oil. Don't wait until winter to make sure your furnace heater will keep you comfortable. Click now to learn more about our furnace repairs and heating San Jose!