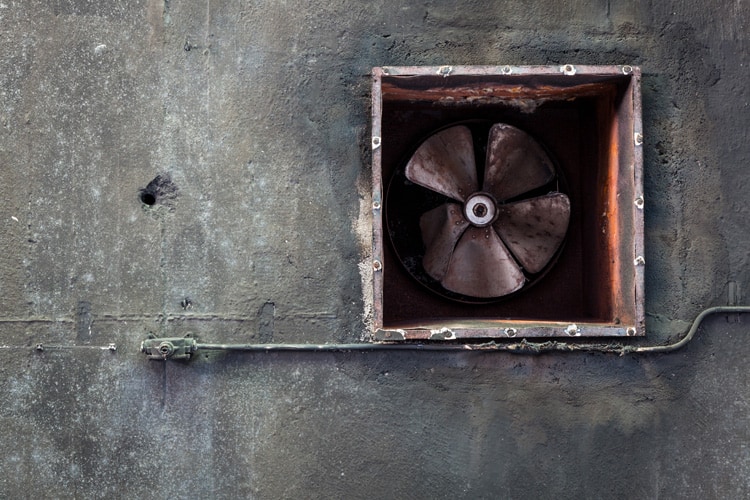 Through the availability of new technologies and building techniques, many families now enjoy the benefits of an energy-efficient home. The combination of the increase in environmental awareness along with soaring energy costs has spurred homeowners to look for ways to make their homes more energy-efficient and comfortable.
While this has led to an increase in costs savings and overall comfort inside the modern home, one drawback to this is the rise of ventilation issues which undermine air quality.
What are these problems caused by poor ventilation?
Molds and mildew
One of the most common problems that arise when a home has poor ventilation is the presence of molds and mildew. Both can easily spread around the home, including the attic and rooftop. Both are known to cause damage to property as well as a long list of health issues.
Rust
If you look at your home's pipework and you see rust when there is no noticeable leak, the possible cause of the problem is poor ventilation. Sometimes, rust can also affect the venting straps, causing these to malfunction.
Higher energy bills and more frequent air conditioner breakdown
If you have air conditioners in your home and you notice that your energy bills keep on going up, or if the system constantly breaks down, these may be attributed to poor ventilation. Without proper ventilation, the air conditioner has to work doubly hard, thus increasing your energy bills. This increased demand on the system can also lead to frequent breakdowns and shorten its lifespan.
Increased incidences of diseases
If you or another member of the household frequently falls ill, you might attribute that to poor ventilation. Among the diseases linked to poor ventilation are asthma, pneumonia, allergies, fatigue and nasal congestion.
Musty odor
If you notice a musty odor in your home that you cannot seem to get rid of, the culprit may be the ventilation in your home. In fact, it can be difficult to get rid of this odor unless you improve the ventilation system in the house.
Calling in the experts
If you notice any of the symptoms mentioned above, do not hesitate to call in the professionals as soon as possible. Ignoring these issues can lead to further woes (and expenses).
Also, if you are planning to remodel your home, it is prudent to consult with experts in ventilation. This will help you avoid the aforementioned issues in your newly remodeled home.