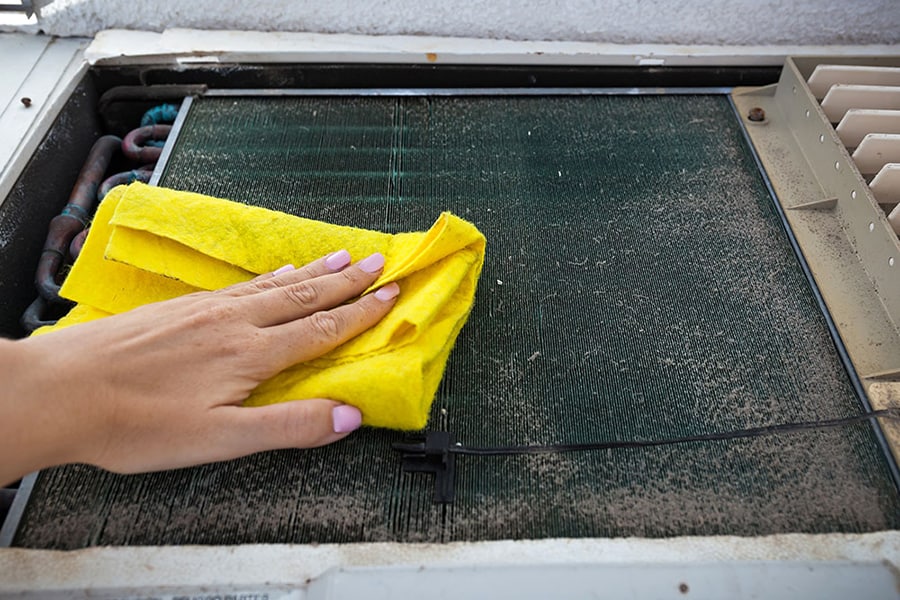 Heat can make you do crazy things. It can make you open the fridge to see what it feels like to be one of its lucky contents. It can compel you to fry eggs out on the pavement to see if that stuff really is true. And it can make you want to book a trip to Alaska, on a whim.
It's a good thing you don't actually need to do any of those things because your home does have an air conditioning system. But what if your cooling system suddenly fails you? What if in the middle of a blistering summer, your air conditioner "decides" not to work? And you begin to wonder, with beads of sweat trickling down your forehead, "Why is my air conditioner not cooling?"
Air conditioning systems sometimes fail to cool any room for the following reasons:
The air filter is filthy, and it has not been changed since it was installed. This could lead to the airflow slowing down.
Your thermostat setting may be on "heat" or "fan." So clearly, your home isn't going to get cool with either setting.
The air conditioning unit outside has not been cleaned and cleared of obstructions — ever.
Basically, most of the reasons that prevent your air conditioning system from performing properly are due to poor maintenance, or lack of it. You can fix the cooling issue if they stem from inadequate maintenance.
Change dirty air filters, and do this once a month. Otherwise, airflow is blocked and your air conditioner will need to work doubly hard to cool your home.
Set your thermostat to "auto" so the unit blows cold air.
Clean the unit installed outside with a water sprayer or an air conditioning coil cleaner. You can also hire a professional service to make sure that the process is done right. Installers usually include cleaning as part of its maintenance service.
Also, make sure the unit is free and clear of obstructions. Tree branches, leaves, newspapers, knick-knacks, and other debris you've thrown near the air conditioning unit should be removed.
If it's a refrigerant issue, though (which is the very thing that cool's your home), there may be more serious technical problems. This may indicate leaks that only a trained technician should fix. Another potential reason for refrigerant problem is that it is undercharged. When the unit was installed, it may not have been charged according to the manufacturer's specification.
Overall, make sure you maintain your air conditioning system so that it performs (i.e., cools) your home sufficiently. And the heat will never, ever get to you.